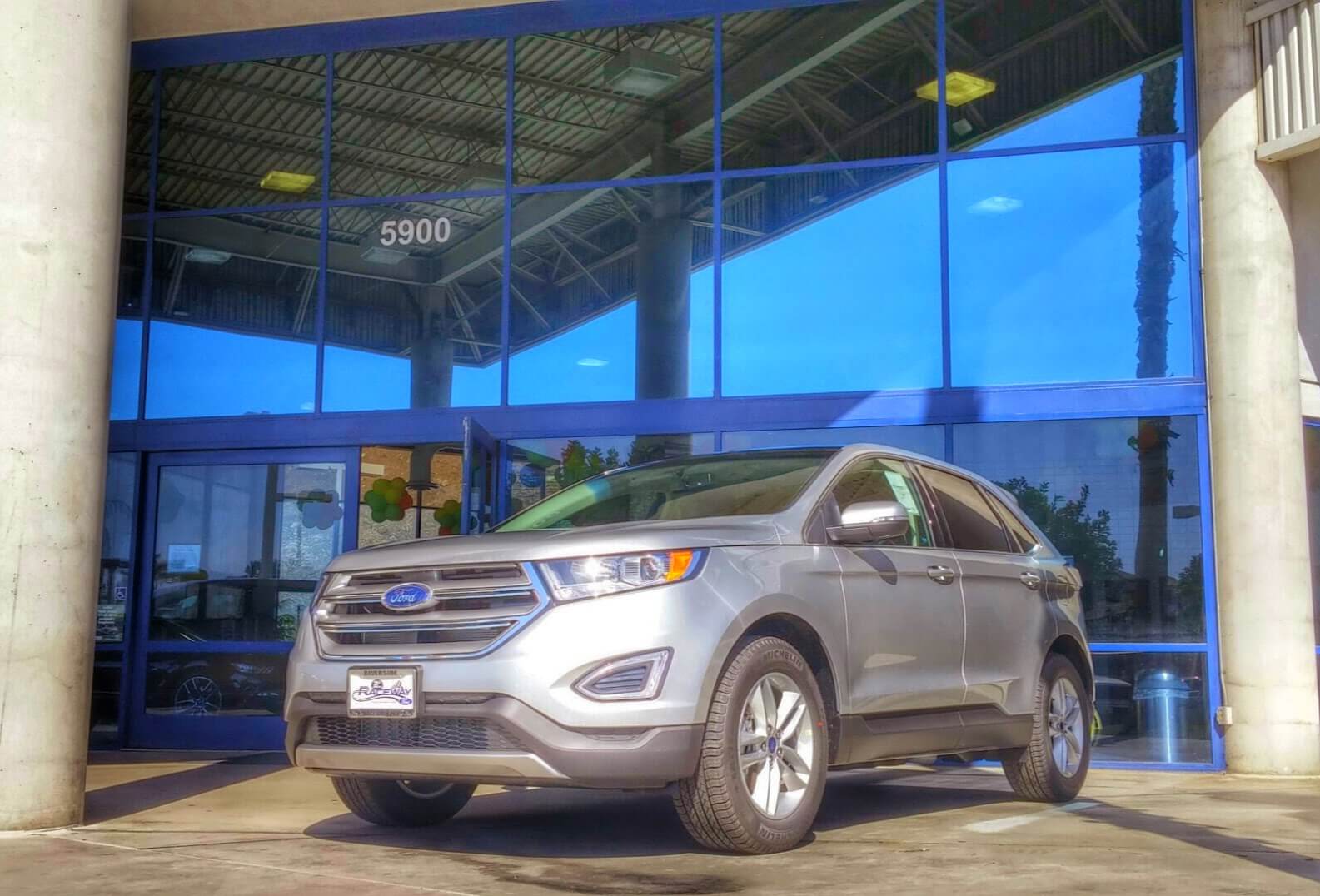 When the new 2015 Edge was first previewed we knew instantly we would LOVE it and now that it has arrived here at Raceway Ford we were right! With a bold new look its even farther at the 'Edge' of innovation and awesome! New features like the front facing 180 degree camera make the Edge a true safety innovator while the new 315 hp, 2.7L EcoBoost engine ensures the 'Edge' of high performance is always being pushed! Ford has refreshed the amazing MyFord Touch system with easier to find and use buttons to make sure the driving experience isn't pushing you to the Edge and is always the most enjoyable!
Recently our staff had the chance to drive the new Edge when they attended the EcoBoost challenge and each of them came away with an excited anticipation of sharing the new features, performance and driving experience of the 2015 Edge. Many of our team noticed an improved use of space inside this gorgeous SUV and felt it has more room than the 2014. All of them noticed the improved drive and performance and they can't wait to show you just how great the Edge is! And it isn't only our team here that loves the Edge, the folks at Ford-Trucks.com had some pretty nifty stuff to say as well, check out their review HERE.
Since we have the first 2015 Edge models to arrive in Riverside you can stop in today to see for yourself how to 'Go Further' to and all new Edge!!!
The all-new 2015 Edge is here in Riverside!
---